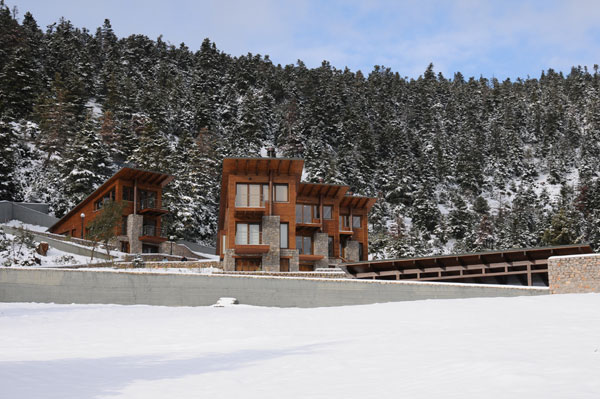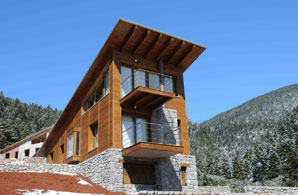 Position
The project is set on Parnassus Mountain, the slopes of which are the location of the largest Ski Center of Greece. The site is sloping and is located in a natural stream bed, through the firs and with panoramic views to Livadi.
Approach
-To create a contemporary building following a symbolic relationship between architecture and landscape, with the use of natural materials and the connection between living space and nature.
-The re-working of traditional forms, while remaining strongly rooted in a particular local culture.
Concept
Each house follows an imaginary axis starting with the plot and direction of the view of Livadi. Soil is 'lifted' to the view to form a lean roof that shelters the functions of each house.
Description
The design of each house is very simple. The structure rises three levels and is capped off with a simple lean roof of asphaltic tiles, colored green to harmonize with the landscape. The lower-ground level is the sleeping area, bathroom and sauna. Above is the living room and kitchen, topped off with another open-plan bedroom.
The positioning of the houses to the site offers unobstructed views from the inside through the large openings and allows large private gardens to offer outdoor activities to their inhabitants.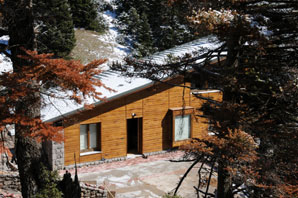 Materials
Construction is a combination of timber and concrete. All vertical walls are made out of poured in situ reinforced concrete. The two central wood columns support the roof and the third floor, which are entirely timber structure. Externally the lower floor is clad in orthogonal rough local stone plinths, in a non uniform way. The first and second floors are clad, on three elevations, in chestnut wooden boards, chosen for its durability and low shrinkage. The north façade has no windows, to offer privacy and protect from the winds, and is completely clad in local stone. The upper sleeping area is entirely glazed to provide views out over the treetops. The external doors and windows are made from special double-mass Swedish timber, which is extremely durable and comes from renewable plantations.
The floors are lined in gnarled chestnut timber, sealed in plant-based oils and wax. The houses provide a cozy retreat when the weather is bad. When it is good, each house opens up to the landscape to bring in light at all different levels.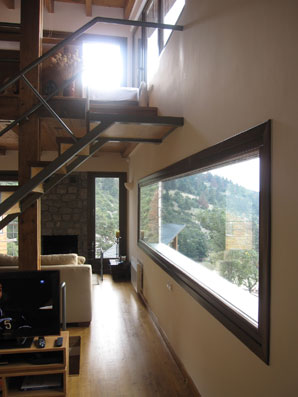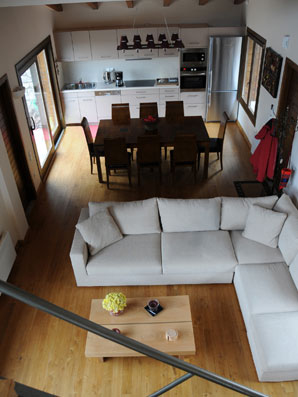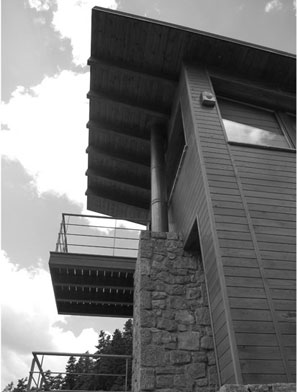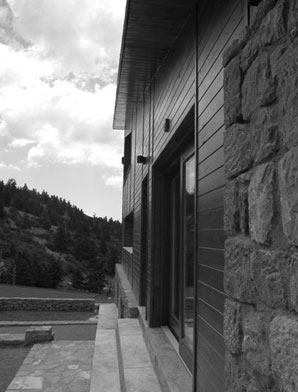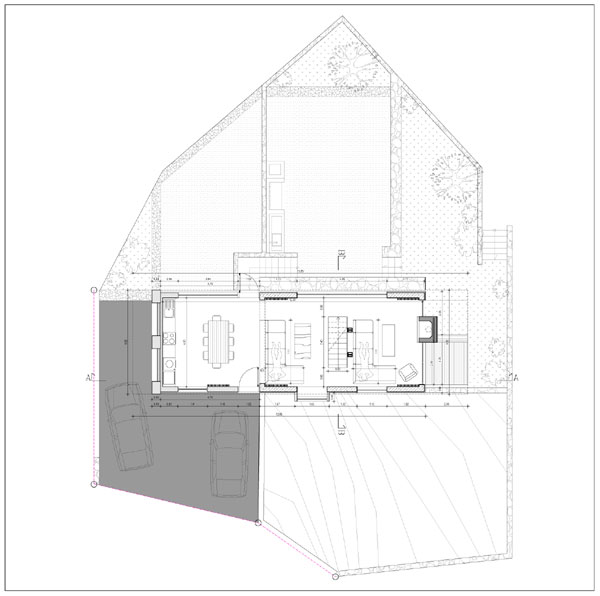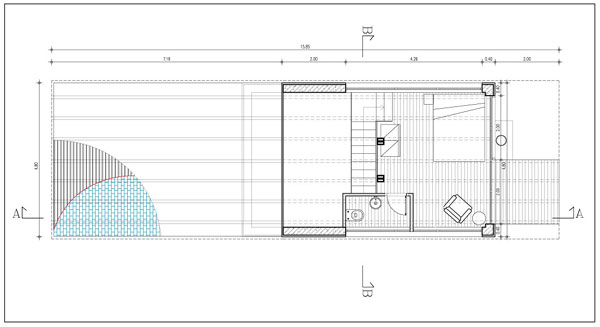 Editing : Economou Emmanouel, editorial manager.
Architectural Design :
RK Architecture
Roula Kotsilati & Vangelis Hatzis
Civil Engineer : P. Hatzis
Mechanical study : N. Moustakounis
Construction : Roula Kotsilati & Vangelis Hatzis
Construction Date : 2009 - 2010
http://www.greekarchitects.gr/en/residents-projects/five-houses-at-parnassus-mount-id4063